Download: CANopen Object Browser for Linux
Description
The CANopen Object Browser is a tool to display and browse through a CANopen Object Dictionary based on EDS-files. The program allows an online access to any connected CANopen device. This means to read and to write individual parameter values of a connected device.
The CANopen Object Browser for Linux is a Qt3 GUI application running on Linux systems (Kernel 2.6.x) and uses BerliOS SocketCAN to access the CAN-Bus. Furthermore the program offers a gateway function for interfacing CANopen with TCP/IP.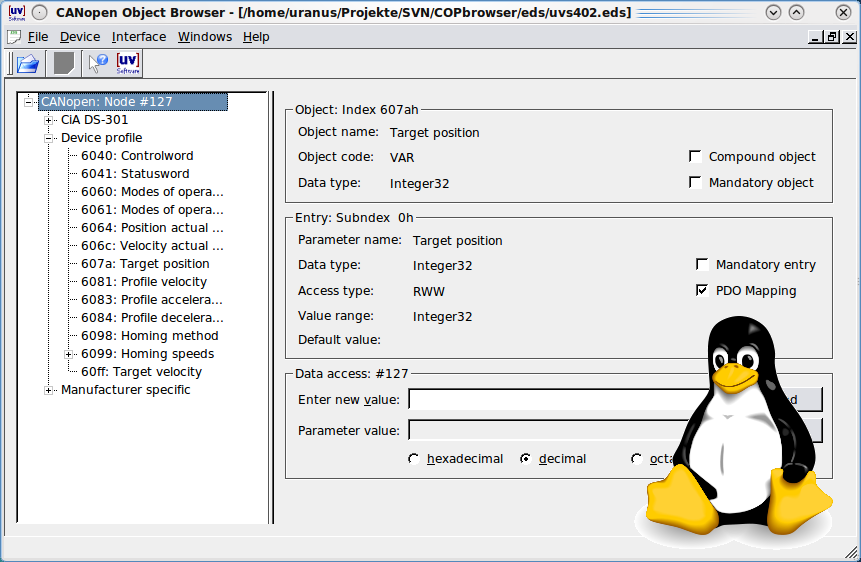 Please note: Do not connect the program to a real application with a running CANopen network. This can damage your application.
Summary